Sponsors
Fundación Progreso y Salud
La Fundación Pública Andaluza Progreso y Salud es una organización dependiente de la Consejería de Salud de la Junta de Andalucía que presta servicio al Sistema Sanitario Público Andaluz a través de tres grandes líneas de actividad: - La Línea I+i, de Investigación e innovación en Salud - La Línea TIC, de Tecnologías de la Información y la Comunicación - La Línea IAVANTE, de Formación y Evaluación de competencias Profesionales
---
Consejería de Salud y Familias
La Consejería de Salud y Familias es la consejería de la Junta de Andalucía encargada de las competencias autonómicas en materia de sanidad e higiene pública, hospitales, consumo y políticas de familia
---
CIBERER, The Biomedical Network Research Centre for Rare Diseases
The Rare Diseases CIBER is one of the nine public consortium's set up at the initiative of the Carlos III Health Institute (ISCIII) to act as a reference, coordinate and foster research into rare diseases in Spain.
---
The Spanish Ministry of Economy and Competitiveness
The MINECO supports research initiatives in Spain.
---
European Regional Development Fund (ERDF)
The ERDF aims to strengthen economic and social cohesion in the European Union by correcting imbalances between its regions.
---
NaGen
Proyecto Genoma 1000 Navarra (NAGEN 1000) es una iniciativa liderada por el centro de investigación biomédica Navarrabiomed, que tiene como objetivo trasladar el uso de la tecnología más vanguardista de análisis de genoma humano completo a la red sanitaria pública de Navarra. Para ello, se está acometiendo el estudio de 1.000 genomas de pacientes y sus familiares con enfermedades raras y algunos tipos de cáncer del Servicio Navarro de Salud-Osasunbidea (SNS-O).
---
ELIXIR-EXCELERATE
ELIXIR unites Europe's leading life science organisations in managing and safeguarding the massive amounts of data being generated every day by publicly funded research. It is a pan-European research infrastructure for biological information. ELIXIR was invited to apply to a dedicated call within Horizon 2020 following the ESFRI and European Council decision in 2014 to categorize ELIXIR as one of Europe's three priority new Research Infrastructures. ELIXIR-EXCELERATE represents ELIXIR's submission to this Call.
---
Fundación BBVA
La Fundación centra su actividad en el análisis de cuestiones emergentes en cinco áreas estratégicas: Medio Ambiente, Biomedicina y Salud, Economía y Sociedad, Ciencias Básicas y Tecnología, y Cultura. En estas áreas, la Fundación BBVA diseña, desarrolla y financia proyectos de investigación; facilita la formación avanzada y especializada mediante becas, cursos, seminarios y workshops; concede premios a investigadores y profesionales que hayan contribuido significativamente al avance del conocimiento; y comunica y difunde dicho conocimiento mediante publicaciones, debates y conferencias.
---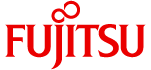 Fujitsu
Fujitsu es la compañía japonesa líder en Tecnologías de la Información y Comunicación (TIC), con una gama completa de productos, soluciones y servicios tecnológicos.
Former Sponsors
Fundació La Marató de TV3
Supports research coordinated projects about cancer between several research centres in Spain.
---