About Us People at Clinical Bioinformatics Area
Staff working in clinical bioinformatics, use areas of computer science including software tools that generate useful biological knowledge by manipulating 'big data'.
---
Joaquin Dopazo
Head of Area
He is also heading the Functional Genomics Node of the INB and the Bioinformatics group of the CIBERER.
---
Javier Pérez Florido
PhD in Informatics Engineering
Research in genomic data analysis and algorithm development.
María Peña Chilet
Postdoctoral Researcher
PhD in Biotechnology and Biomedicine. Researcher in cancer epigenomics.
Cankut Çubuk
PhD Student
PhD candidate and his main interest is signaling and metabolic pathway analysis.
---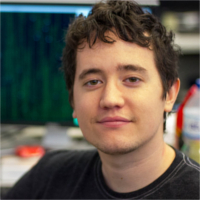 Matías Marín Falco
PhD candidate
Working on molecular mechanisms of rare diseases and cancer.
Miguel Gutiérrez Páez
System Administrator
Linux system administrator, HPC, networking, monitoring, storage and SAN management.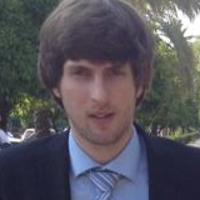 Alexis Martínez Chacón
Software Developer
Software Developer and Bioinformatics Programming.
---
Asunción Gallego Ortega
HPC programmer
Software Developer and Bioinformatics Programming.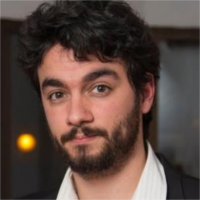 Rubén García Serrano
Web Developer
Front End, Web development.
Gema Roldán
Programmer
Software Developer.
---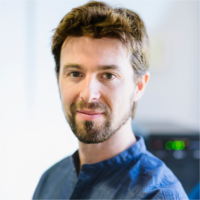 Daniel López López
PhD in Computational and Molecular biology
Bioinformatics resercher and NGS data analysis specialist
Inmaculada Guillén Baena
Project Assistant
Provides support and creates balance in the time and scope of executing projects in the area.
Visitors:
| Firstname | Lastname | Email | Role | Period |
| --- | --- | --- | --- | --- |
| Linda | Minotti | Email,Linkedin | PhD student Bioinformatics on cancer research. | Since October to December 2017 |
| Sokaina | el khamlichi | sokaina.elkhamlichi@gmail.com | PhD student in bioinformatics | October 2017 |
| Fatma | Ezgi CAN | fatmaezgican@gmail.com | PhD candidate in statistics. | Since July to August 2017 |